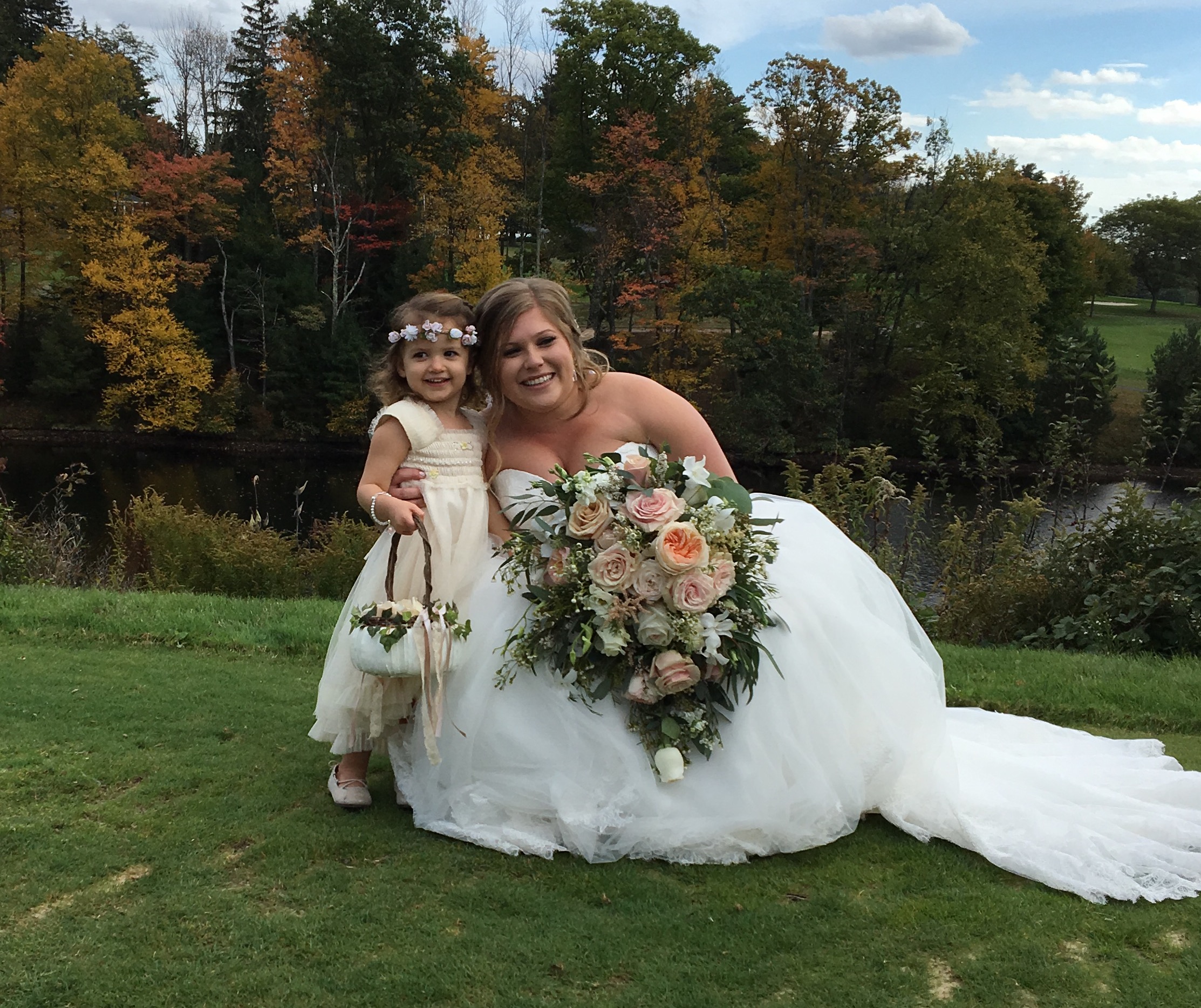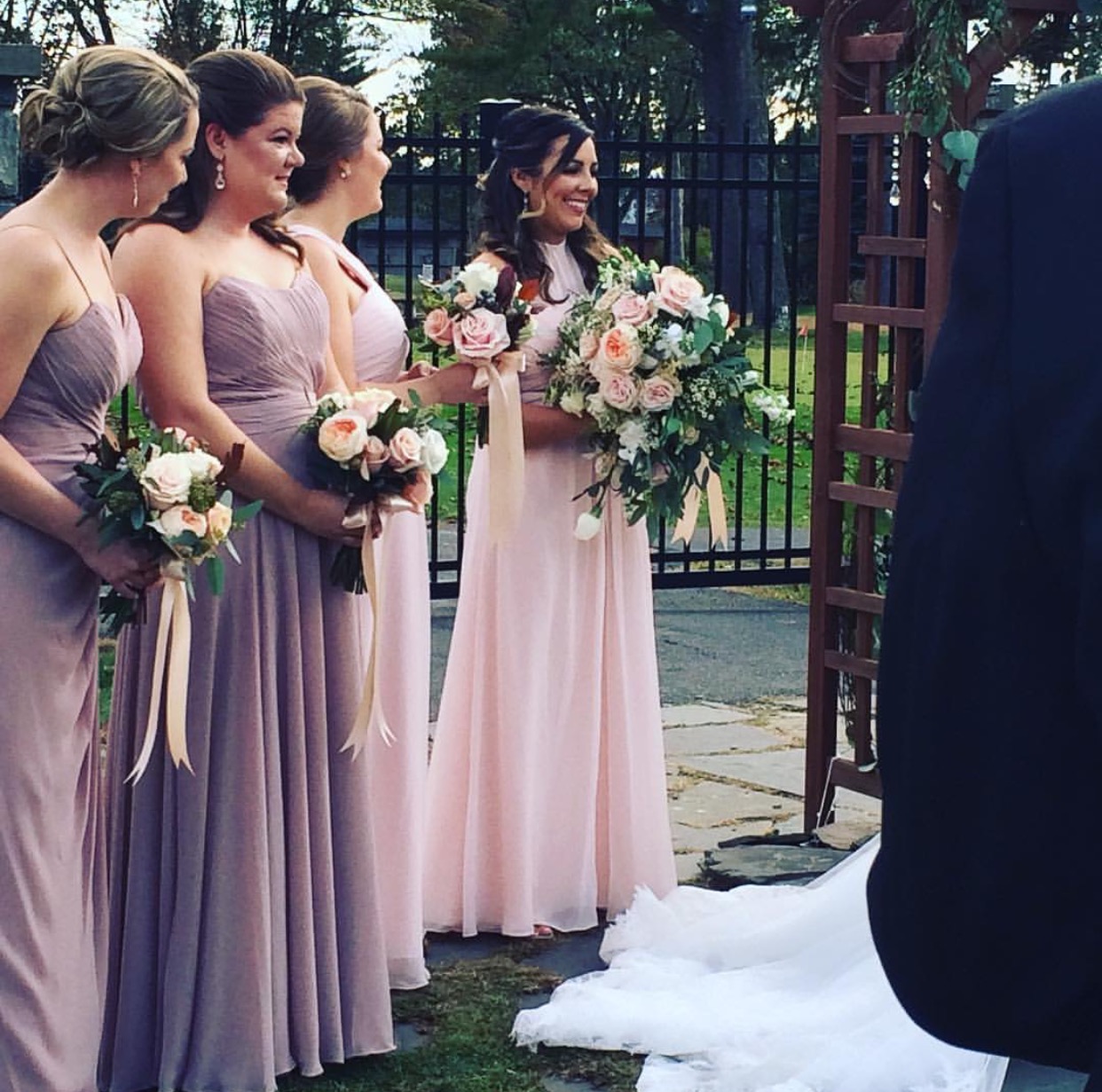 The Flower Girl is our floral design boutique that specializes in custom, locally sourced flowers. Our artisanal designs make proms, weddings, birthdays, or any special event unforgettable. We create modern, chic, Bohemian, classic, and one-of-a-kind designs that are thoughtfully tailored to our clients needs.
We'll help you turn your home into a beautiful paradise! Consultation services are available for all garden designs – everything from orchards to small cutting gardens to formal boxwood terrace gardens. We'll walk through your garden grounds to discuss how you can achieve your dream garden. We'll even shop with you so you know you are getting the best of the best! Message us for pricing* and to setup an appointment.
*Consultation fees vary based on client's needs.
Message us or call 908-581-7200.
PHOTOSHOOTS & EVENTS
The space pictured below is set on the grounds of a 200-year-old stone and clapboard home with 5 acres of land. The romantic English gardens make the backyard feel like a fairytale in any season. The terrace, rose gardens, vegetable garden, greenhouse, and antique fireplace only add to the surreal feeling. The 5,000 square-foot interior is an original space that perfectly mixes chic and historic. With original beaming, stonewalls, and walkways, the house has unique character. Models from New York City, Philadelphia, and New Jersey currently shoot for editorial here. This quiet and private space can fit 1-200 people.
If you are looking for a beautiful landscape for a photoshoot or event, our historic carriage house and romantic English gardens are the perfect place for you. Here, we cater to your needs from small to large-scale projects. Whether it's a photoshoot for our models, or hosting remarkable events, we do it all. We curate the project how you want it. Tables, tents, food, music, and photos are just some of the things we can provide for you. Additionally, this space is available to rent for corporate events, bridal showers, birthdays, and more. We can also do photoshoots and events at locations of your choosing.
*Please message us for details and pricing.
NEW YORK CITY
CENTRAL PARK PHOTOSHOOTS
Look like you belong in a magazine with the magnificent colors of autumn. This iconic location provides the perfect place to get styled shots for special occasions including holidays, engagements, and bridal events, or just for fun, with family, pets, or by yourself. With each package, you receive the photographs after. With the rowboat and gondola packages, the photographer joins you for 30 minutes of the ride to capture candid pictures, then the rest of the hour is yours to enjoy alone. A 50% non-refundable deposit is required upfront.
Package 1 – $350
A styled photoshoot
Package 2 – $450
A styled photoshoot
A catered gourmet lunch from Todd English at the Plaza Hotel, Ladurée, The Mark Hotel, or Sant Ambroeus
A fresh bouquet of flowers and champagne
Package 3 – $650
The benefits of package 2
A 1-hour ride on a rowboat that you get to row around at The Boathouse with cozy blankets
Package 4 – $1,225
The benefits of package 2
A private gondola from Italy
A 1-hour ride with a private gondolier that rows you around, telling animated stories of New York City
Add-ons
Hair & makeup – $150 per hour
Fashion styling – $100 per outfit
From the most intimate of settings to large-scale businesses, we handle all events. Within your discretion, we will cover everything: catering, floral arrangements, lighting, music, and more. Whether it be events for Black Oak Golf Club, a grand opening for a Cinépolis theater, or the launch of an assisted living facility at The Oaks in Denville, NJ, we include all organizations. At The Paris House, we make sure all events are unforgettable and leave a lasting impression for your business.
CLASSES
If you are interested in learning about flower arranging, our classes are a great resource. No matter your skill level, you are welcome to either sign up for a class available on our schedule, or hire us to teach you. We teach these classes at our studio located in our historic home, at private residences, or even local business like The Coffee Potter or the Washington Township Public Library. Depending on class size and pricing, we provide a demonstration and a hands-on experience in groups or in private. Some examples include: adult and children's workshops, flower crown making, and birthday parties. We provide you with the knowledge and tools to have fun and create something beautiful.

Spooky Chic Halloween Editorial – Oct 6
Want to look gorgeous and spooky? This shoot includes festive outfits, hair and makeup, smoke bombs, glitter on set – to be submitted to magazines!
Central Park Boat – Oct 17
In this stunning Central Park autumn scene, you'll look straight out of a magazine. With a decorated boat, gorgeous flowers, and gourmet food from Todd English at the Plaza Hotel, you'll get candid photos for 30 minutes of your boat ride and the rest of the hour to enjoy in private with a glass of champagne. Gondola is available instead of rowboat for extra charge.
Fall-Themed Outdoor Fireplace – Oct 27
Come with family, friends, pets, or alone! This stunning fall shoot outdoors includes candids, downloadable retouched photos, and edits of your top three choices. Additional edits are $25 each.

Holiday Floral Demonstration – Dec 5
Join us Thursday, December 5th at 7pm at Chester Country Furnishing for a free, festive holiday floral class. Please message for details or register here. Light refreshments will be provided.