I have always wanted to travel to Iceland and I counted the days until our plane took off for Reykjavik in April. It was everything I thought it would be and more.

We arrived on a very snowy early morning, so snowy in fact that our plane was rerouted to the opposite end of the island. According to the map it seemed as if we flew up over the arctic circle before touching down safely. While some on the plane seemed annoyed by the delay, I thought it made the adventure even more exciting! I had now been on both ends of Iceland, how exciting is that! The plane was refueled and we landed safely in Reykjavik. The snow had slowed to a flurry and our smiling driver Jon met us in a snow friendly Mercedes truck and whisked us off to town.
We arrived at hotel Kvosin, a chic boutique hotel decorated in gorgeous Nordic decor. The Kvosin hotel is located very close to the Parliament House and City Hall which was very convenient for our excursions. The walk is lovely as you pass by the prettiest pond. The hotel served a yummy breakfast and had a vibrant bar off of the Lobby. I travel a lot and can tell you, the staff was some of the nicest I have met anywhere in the world. They went out of their way to make our stay relaxing and enjoyable. In fact, everyone in Iceland was so kind. The country has a small population of around 300,000 and it is spotlessly clean, with incredibly fresh seafood, delicious pastries, cocktails and desserts. Not to mention all the famous attractions and natural beauty. We toured museums, swam in outdoor thermal pools with the locals, (my favorite way to feel immersed in the culture is to do what the locals do), we walked along the beach, and of course saw the Northern Lights, and swam in the Blue Lagoon.
I came home with so many treasures for our home, with recipes inspired by the wonderful food & cocktails we enjoyed on our holiday. Mostly, we came home with memories of a country and it's beautiful natural scenery and incredibly kind people.
Where to stay
I highly recommend Hotel Kvosin, it fit our needs beautifully. I suggest researching it or speaking with your travel agent to see what works best for you and your budget. Iceland is not an inexpensive destination, however, it is an unforgettable beautiful country that is the trip of a lifetime.
What to do
Airline- We flew Icelandair
Blue Lagoon - I booked our trip online at www.bluelagoon.com We went with the luxury package, which is a splurge, however, we bypassed all lines, had a private suite with shower, hairdryers, blue lagoon beauty products, and more. We also had access to the private concierge lounge with champagne, juices, snacks and a warm water indoor access that led to the outside lagoon. It made it so comfortable to access the water without feeling cold. Again, it is rather expensive but absolutely worth it. We felt so pampered and relaxed.
Outdoor thermal Pools - an easy walk from town
Northern lights- We did an off road Mercedes Super Jeep tour on Flybus and it was fabulous. Our guides were incredibly knowledgeable, They actually were in tears as the Northern Lights were the best they had seen all year. It was the most incredible sight. They also warmed us up with spiked hot chocolate and treats. The tour group uploaded all the photos taken by their professional photographers that we accessed for free on their website that morning, We chased the lights from 10pm-2am!
Museums- Listasafn Art Museum
Beach- after swimming in an outdoor thermal pool with the locals we walked to the ocean to explore the rocky beach and then had a lovely lunch at a nearby cafe and pastry shop. It is so much fun to walk and explore the surroundings.
Tours I recommend- Reykjavik Excursions, Viator, Flybus. Bluelagoon.com
Where to eat- we ate at Cafe Paris, our hotel, various seafood restaurants, cafes, the Lave Restaurant at The Blue Lagoon, which has incredible food and views of the Lagoon.
Where to shop- there are many shops within walking distance from upscale boutiques where I bought the most gorgeous blue lace gown that I brought home to wear to The Metropolitan Opera in NYC. We purchased a beautiful rug for our master bedroom, lots of handmade goods, knitwear, liquors, and gifts.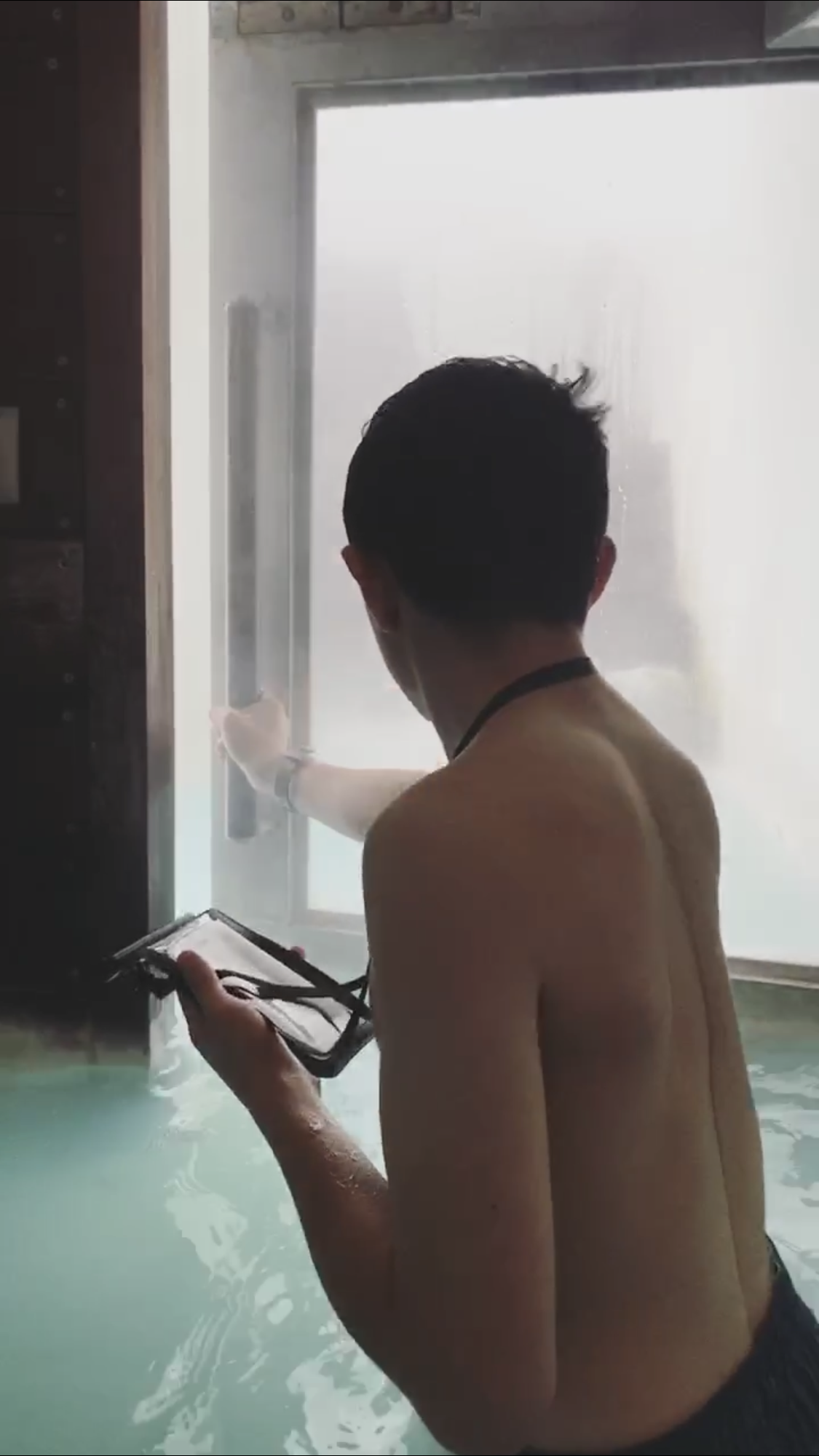 Iceland Crowberry Mule
I enjoyed this fabulous cocktail and the staff happily gave me the recipe. Crowberries like to grow in colder rocky terrain and are plentiful in Iceland. I brought back the Crowberry liquor and Icelandic vodka, however, you can substitute with something from your local shop.
To your taste & preference for strong or sweet drinks add:
- Ice in a shaker
- 1-2 ounces good vodka
- 1 T of crowberry
- Shake over ice
- Add to glass
- Muddle lots of fresh mint
- Top with ice cold ginger beer
- Garnish with mint & paper straws
Flower Girl Poem
Flower Girl is on an Adventure in the crisp Iceland Weather
She and lulu her dog arrived at the pristine Island together
They stayed at hotel Kvosin a boutique decked out it Nordic decor
Don't forget to look down and admire the fabulously painted floor
Pancakes, Cappuccino, and Champagne at Cafe Paris; is there any better way to start your day!
Museum hopping and strolling along the rocky ocean shore, outdoor thermal pools and quaint streets to explore.
This is a country that welcomes all and makes you feel at home. Everyone takes care of you and you will never feel alone.
The Northern Lights danced in the sky, putting on an unforgettable show. This will surely make everyone want to pack their suitcases and go.
Not to mention the fresh seafood dinners and handcrafted clothes. We bought homemade sweaters, rugs, hats and more for our home.
The piece de resistance was, of course, The Blue Lagoon where we had our very own private room.
Flower Girl loved the juice bar and facial masks. Her skin was glowing and she can't wait to go back
Flower Girl is planning many new adventures, follow along and we can go on them together!